Carl Ferdinand Sohn (1805 Berlin–1867 Cologne)
Carl Ferdinand Sohn, or more sometimes Karl Ferdinand Sohn, belonged to the first generation of the Düsseldorf School of painting in the 19th century. As a student, he followed Wilhelm von Schadow from Berlin to the Rhineland, when Schadow was appointed director of the Royal Prussian Academy of Arts in Düsseldorf in 1826.Next to Theodor Hildebrandt and Eduard Bendemann, Sohn was one of the most popular teachers at the Academy, which soon came to enjoy an excellent national and international reputation. Sohn achieved great success with his works, which primarily belonged to the genre of lyrical-romantic history painting. Together with Hildebrandt, he was one of the main representatives of this genre and for a long time their works were among the most characteristic for the style of the Düsseldorf school of painting. Their materialistic and coloristic style would remain influential in the further development of the school's particular style.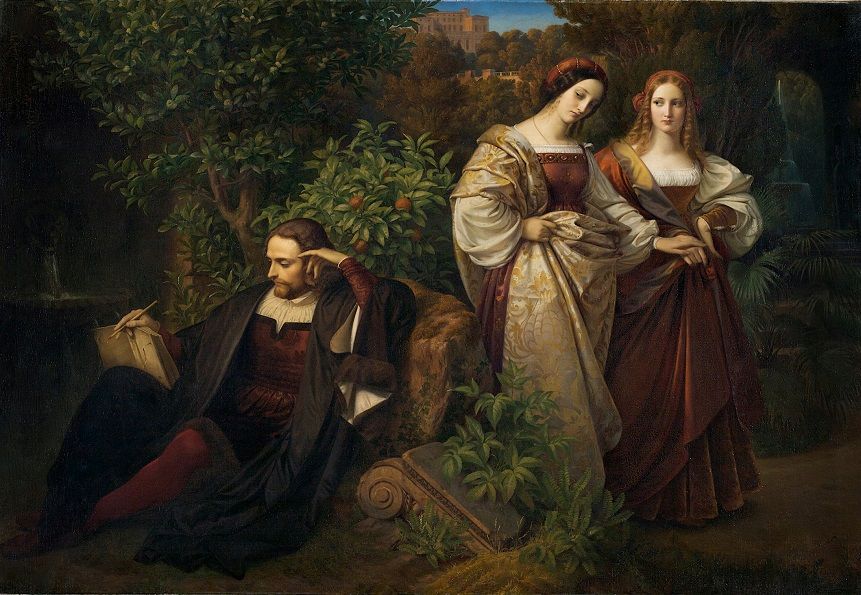 He made several trips abroad, among others to the Netherlands, Belgium and, for one year together with Eduard Bendemann, Theodor Hildebrandt, Julius Hübner and Wilhelm von Schadow, to Italy. In 1832 he was substitute for Heinrich Christian Kolbe at the Academy, where he taught with the method of teaching by nature and poetry. His works, which were not always of mythological or literary origin, betrayed not only the study of Venetian masters, but were also an expression of the "romantic dominated Renaissancismus" of that time. (Mai, Ekkehard: Carl Ferdinand Sohn, in: Lexikon der Düsseldorfer Malerschule 1819-1918, in three Volumnes, ed. by Kunstmuseum Düsseldorf im Ehrenhof and by Galerie Paffrath, Düsseldorf, München 1998, Vol. 2, p. 292.)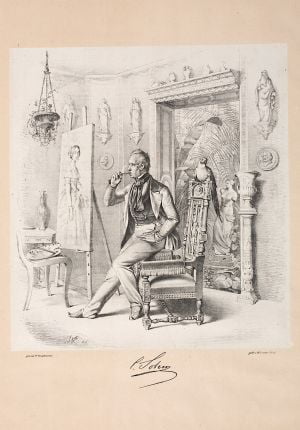 In 1838 Sohn was appointed full professor – an office that he left temporarily for a few years. He was overwhelmed with portrait commissions from his contemporaries from all over Europe, which occupied all of his time for some years. Especially his portraits of women were internationally in great demand. As one of very few teachers, Sohn taught in his private studio not only men but also women. Until his death in 1867, Sohn taught painting classes at the Academy, where he was one of the most popular teachers. (Mai 1998, p. 292)
PhD thesis
The aim of my thesis is to evaluate Carl Ferdinand Sohn as an artist at the Academy, in Düsseldorf and in Prussia, and localise his art in the overall context of the Academy and the 19th century. This thesis will make Carl Ferdinand Sohn and his work more accessible for research and raise awareness of his significance – in particular for research working on the Düsseldorf School of painting and 19th century painting in Germany. Additionally, a catalogue will be produced according to academic standards in order to provide orientation for future scholarship as well as for art dealers, collectors and art lovers.

If you have information about works, documents, letters or similar sources, or if you are in possession of a work by Carl Ferdinand Sohn, I would be delighted if you could contact me at: